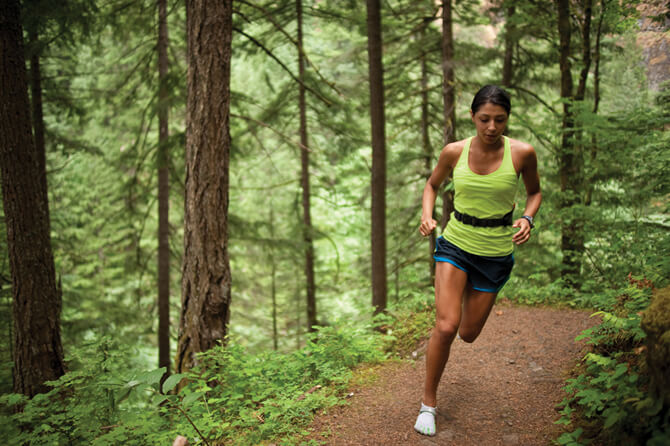 I will be get paid a commission for purchases made through links on this post.
In this Vibram five fingers review article, we will discover why to wear Vibram shoes and are Vibram five finger shoes safe? Also, with these Vibram five fingers review articles, we will discover the best barefoot shoes.
Vibram Five Finger Shoes:
Anyone who knows me personally knows that I love being in barefoot shoes. You will never catch me wearing slippers or shoes in the house. I often will go out on my deck and on my grass barefoot. Ah, the pleasures of walking barefoot shoes on the grass!. Naturally, when I came across the minimalist shoes, I simply had to give them a try.! It was a few weeks ago that I went out and purchased myself a nice pair of Vibram five-finger shoes. Like their name says, these shoes actually have five fingers.
A small pocket for each toe, making them much like toe socks. After a few weeks of getting used to walking in them around the house, it was time to take them out for a real walk. I excitedly slipped them on and stepped out onto my front porch. Wow! I could feel everything under my feet. Also, have to admit that I was very surprised at how much I could feel through the thin sole. I got in the car and made my way to the trail where I usually walk. It's a gravel trail through a small natural park.
Are Vibram Five Finger Shoes Safe?
Through my Vibram five fingers Review, There is a level-headed discussion in the athletic and scholastic world about minimalist shoe efficacy and safety. it is not suitable for everyone because of a thin sole. But it was amazing to me that I could feel each little rock under my feet without risking an injury from those same rocks. My feet were literally able to adapt to every little bump in the terrain as I walked along the path. However, my first few power walk steps were rough.
The reminder that I was not wearing my regular shoes and that I cannot be striking my heel into the ground the same way as I do with my regular sports shoes. It did not take long to adjust my stride and complete my 40-minute walk. I am not a runner and I don't think I will ever take up running as a passion, but I absolutely loved walking with my Vibram five-finger shoes and look forward to using them again.
Vibram Five Fingers Review :
Pros of Vibram five fingers & Cons of Vibram five fingers overall, my experience with the Vibram 5 Fingers shoes was very positive. I greatly enjoy wearing them for my fitness activities. I have taken the necessary time to ease into them by wearing them around the house for a few hours. At a time while I do my housework and still wear them only for short periods of time while I am exercising. As well as when I am engaging in particular activities that call for their use. At the end of the day, the Vibram Five Finger shoes truly do serve their purpose.
They allow the wearer to keep their feet protected from the harsh terrain while still being able to the ability to feel the terrain and adapt their stride the way. it was always intended by nature: as if they were barefoot shoes, once the gradual adaptation period has been passed. These minimalist shoes offer both comfort and stability while performing various activities. Although they have not been around for as long as your traditional running shoes. they will probably increase in popularity as athletes and sports enthusiasts begin to see the benefits these shoes can offer.
How To Choose Terrific Vibram Five Finger Shoes:
First of all, you have to research Vibram shoes
Then visit local authorized retailers where approved Vibram five fingers shoes are available
Or you should choose the authorized online retailer
Then choose your desired model from Vibram shoes.
Specified your 5 fingers shoes for male or female as well as
Choose the fitted and comfortable size

Moreover, choose the specific top model of Vibram FiveFingers shoes
There have two types of Vibram finger shoes:
Velcro Vibram Finger Shoes: It is easy to use and fixed with the toe
Laces Vibram Finger Shoes: It is a little bit larger range from foot shapes
With this Vibram Five Fingers review, we discovered the best barefoot shoes which are given below:
The Spyridon, KSO, and V-RUN Vibram shoes are famous for rough use purposes. Such as outside running, fitness training, or climbing on the hill
The Signa five-finger shoes are used for water sports and athletic activities purpose
Bikila and KSO five finger shoes are famous for daily use as well as exercise for light indoors.
Classic fivefingers shoes are popular for walking and running activities purpose
VI-S 5 finger shoes are famous for fitness and yoga activities purpose
The Spyridon Vibram Five Finger Review:
An, in fact, outlined rough terrain shoe, the Spyridon MR is a perfect minimalist shoe for mud runs. Vibram 3D COCOON innovation shaped into the sole gives lightweight safety and mega grip sole gives unrivaled grip every which way.
The moderate Vibram Spyridon elastic sole has an extremely forceful tread design without a doubt footed 360-degree grasp. Vibram 3D case innovation implies it has a formed nylon mesh in the padded sole which goes about as a "stone stop plate", scattering the effect of sharp rokes and flotsam and jetsam over a more extensive territory to diminish foot wounding.
100% true, unique Vibram FiveFingers item.
Five Fingers lacing system
Most extreme sole thickness: 4mm
3mm polyurethane, antimicrobial sock liner.
Forceful tread outline for strong grip every which way when out on the trails.
Machine launderable. Air dry.
Perfect for off-road mud runs
Slippery terrain and protective
It is sufficiently defensive to cross securely over uneven ground.

Polyester & rubber sole

Rubber sole

barefoot runner featuring
lightweight "rock block" defense with 3d cocoon nylon mesh midsole
Outsole: wave grip
Zero drop
Vibram FiveFingers KSO Barefoot Shoes:
The perfect blend of ground criticism and protection, the KSO EVO enables you to experience terrain with incredible grip and durability. Under 5 millimeters, the thin sole supports a great frame while staying sufficiently sturdy to absorb shock. The KSO has a cozy fit, one of our most minimal sole designs for the highest ground feel, and a breathable, brisk drying upper.
additionally, KSO includes a thin, scraped area safe stretch polyamide and breathable stretch mesh that wraps your whole foot to do only that. A solitary hook-and-loop closure helps the fit. Non-Marking XS Trek execution elastic soles are razor-siped for beyond any doubt grip.
Upper material polyester combination

KSO barefoot shoes are a brand new FiveFingers shoe
Sole Specs: Insole polyester microfiber
rubber: 3.5mm
upper material: Stretch polyamide, polyester, Hypalon(R)
Vegan
Machine wash cold or Air Dry
V-RUN Vibram shoes

:
V-Run minimalist shoes are very comfortable and soft. This is a perfect running shoe for those making the change from conventional footwear to a more moderate approach. The thin sole development gives you a chance to feel your run, interfacing you to the genuine barefoot running experience. The item runs little large. Highly recommended, please size down 1 size from your real VFF size.
Extreme in lightness
Ideal adjust of delicacy and durability
Perfect for working away at your feet and long walks in the recreation center
Tried on the world's most elevated pinnacles
Keeps up execution at greatly low temperatures
Firmer compound for most extreme support and durability
Insole: 2mm EVA + Antimicrobial Drilex Sockliner
Midsole: 4mm EVA
Rubber: 2.5mm
Vegan
Machine wash cold or air dry
VI-Lite attributes a definitive in the lightweight, shock absorption padding for the highest energy protection.
XS-Run gives a maxima stable hardness over a wide temperature extend and the softness of the compound takes into account sweeping ground contact and grip crosswise lug surfaces. XS-Run additionally gives a high grip on smooth surfaces.
The Signa five finger shoes:
The Sigma water sports FiveFingers shoe is ultra-thin, flexible and lightweight. A perfect shoe for rowers, surfers, kayakers, and SUP fans. the synthetic upper is worked with a blend of manufactured and scraped spot safe fabrics to protect the foot. The Signa is finished off with an auxiliary hook and loop tie for a protected fit.
Wave grip outsole is a protected rubber intensify that offers the best grip on marine surfaces. The sole is non-stamping with small-scale siping and drainage channels. The delicate quality of the compound enables it to stick to smooth gel coats, treated steel, and wet wood without jeopardizing durability.
In the case of kayaking, surfing, paddleboarding or essentially walking the rocky shores all late spring, the FiveFingers Signa is the shoe for you. The fragmented Coral outsole made of Vibram TC-4 Plus rubber guarantees extreme grip and security in the water and permits characteristic foot flexion when swimming. Little punctures in the sole support water waste, minimize weight and accelerate drying time
Synthetic Upper – Gives ventilation and breathability.
Scraped area Resistant Fabrics – Protects the feet.
Hook And Loop Strap – Provides an exact, secure fit.
Wave Grip Outsole – Offers the best grasp in wet conditions.
TC-4 Plus Rubber – Ensures maximum grip and secure
Vibram Fivefingers Vi-S:
Vi-S barefoot shoes are part of graceful fashion shoes, one part persevering KSO EVO. A durable yet high-footing sole influences the requests of regular daily existence to feel easy. Delicate lace fabric includes an erotic touch that is deceivingly intense, similar to you.
Perfectly fitting construction, the Vi-S is one section effortless design shoe. Vibram XS TREK is a specialized exacerbate that permits awesome general execution characteristics, specifically flexibility and wet traction. Very receptive to the different demands of life, XS TREK will convey you from the trail to the urban play area and even to indoor exercises, because of its non-marking features. Also, VI-S 5 finger shoes are famous for fitness and yoga activities purpose.
Bikila Vibram 5 fingers:
Bikila five finger shoes are famous for daily use as well as exercise for light indoors.